OUR STORY
2009. Born out of creativity and a love of single malt whisky, we started Thomson Whisky as a side project in our spare room in Auckland. Launching a single malt whisky brand as a hobby, at the time, was a little left field. Most people thought we were nuts. We were running off the smell of a damp whisky cork, but we quietly knew we were onto something. We just kept tinkering, working and building, until we had to give up the day jobs to focus wholeheartedly on this all-consuming new whisky project.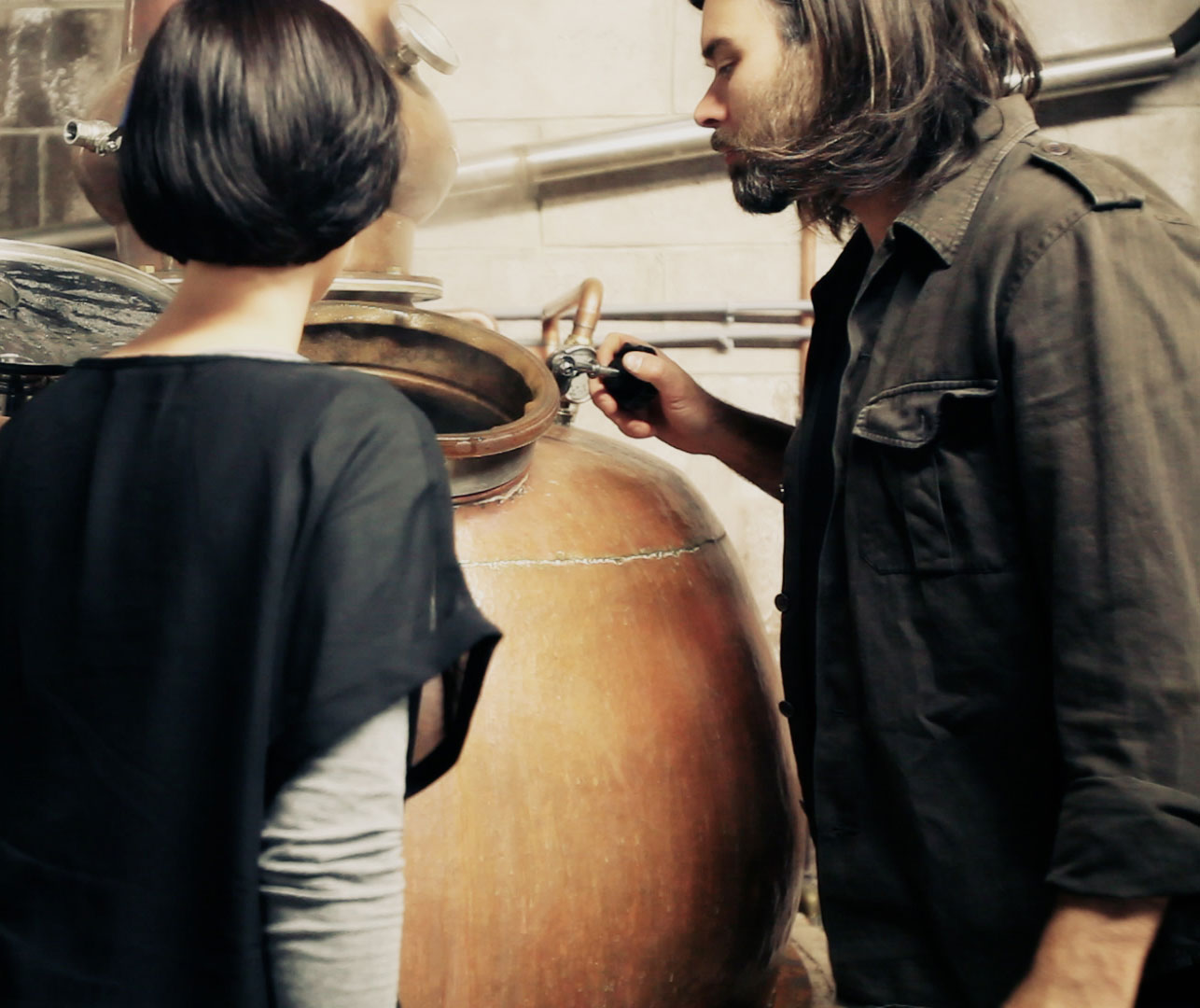 Thomson Whisky began as an independent bottler, carefully selecting old stock New Zealand whisky from the Willowbank Distillery, Dunedin (closed in the late 90s). The aim was to bring out some beautiful old liquid, bottle whiskies that New Zealanders could be proud of, and to share our whisky journey with anyone who liked the good spirit. We figured if it didn't sell, we'd drink it ourselves. We didn't get that lucky.

For years prior, Mathew Thomson had been home distilling and experimenting with smoking barley on the family BBQ. Since 2005, experiments with Manuka wood smoke had been a focus, and constant tweaks to recipes ensued. A new world of flavour was opening up.
Creativity is still a dominant principle in our distillery. We are creating a new New Zealand whisky, not a copy of whiskies seen elsewhere in the world. Our whiskies are a living response to our unique natural environment, our resources, local know-how and an honesty about being a young distillery. We're not replicating but helping to define what New Zealand whisky is, brand new.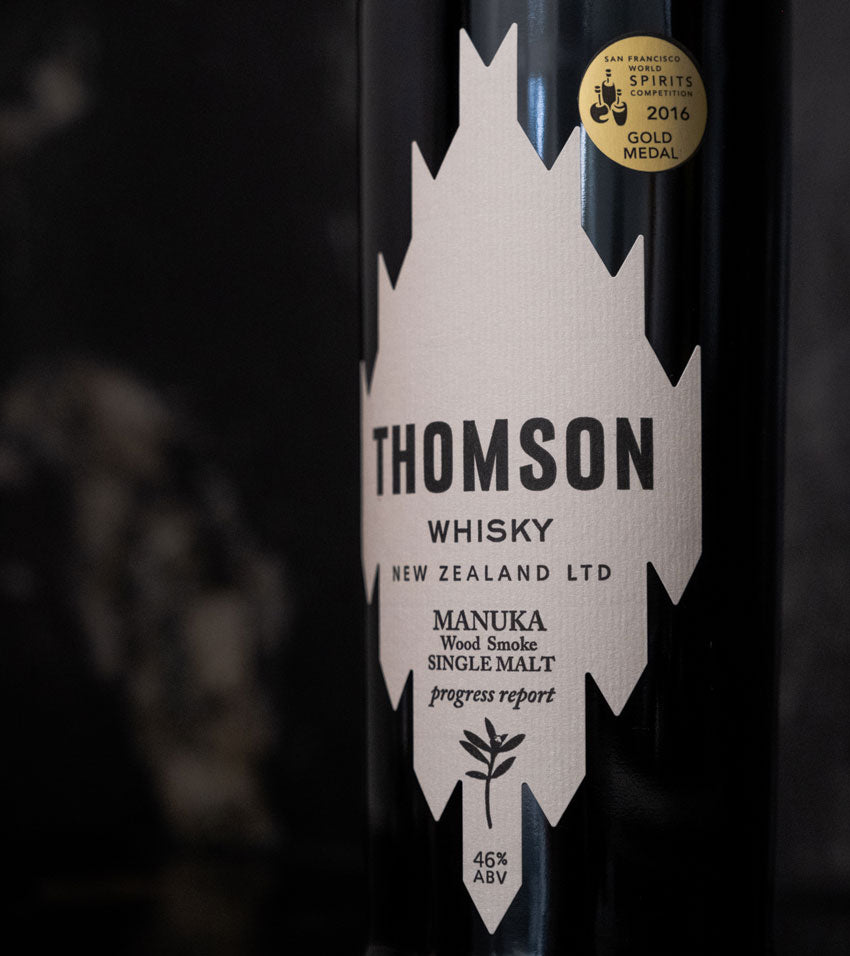 We launched our own production distillery and Thomson HQ in 2014, with a 900-litre hand beaten copper pot still that was commissioned out of Portugal. Setting up onsite at the Hallertau Brewery on the outskirts of Auckland meant we had an expert brewing team next door, barrels from local New Zealand wineries on tap, access to high quality malted barley, good water, and a start. We could begin our journey of laying down casks.

Today we create premium craft whisky and gin, using traditional methods for contemporary ends. With two hand-beaten copper pot stills and two gin stills in operation, our distillery hums with all natural ingredients, elbow grease and the centuries old process of spirits distillation. It's about a passion for the spirit, people and climate, and a total respect for the process.
Thomson Whiskies are made using just three ingredients: water, yeast and malted barley. They're aged in a range of casks, including ex-bourbon barrels, New Zealand wine casks and some miniatures. Our smoke comes from native Manuka wood and South Island Peat. Our gins use fresh botanicals and we're heavy handed on the juniper, resulting in weighty, flavourful spirit.

Thomson Whisky and Victor Gin now export to various regions globally, we are one of New Zealand's most awarded distilleries to date… And we're only getting started.
We love what we do: making craft whisky for the modern enthusiast. We are proud to be contributing to the craft distilling movement in our home country and to be taking our humble whiskies to the world.

Thomson Whisky is owned and run by Mathew Thomson and Rachael Thomson. It is an independent that remains 100% New Zealand owned and operated.

Find out about our distillery.